About Park Co. Realtors
OUR MISSION
Park Co. Realtors brings life, energy and excitement to the community we love and call home!
---
OUR VISION
As the region's #1 real estate company, Park Co. Realtors is a driving force behind attracting and connecting people.
For 60 years, Park Co. Realtors has made our clients top priority. Our goal is to take care of our clients, not only during the purchase or sale of a home, but after the sale. We take great pride in the fact that 80% of our business comes from previous clients, referrals from previous clients, and community activities.
Our entire team of real estate professionals is dedicated to providing excellent service and with the support of our Client Services Team they are able to focus on their clients. From administrative work to marketing to closing, we are here every step of the way to handle each detail and ensure a smooth and stress-free real estate experience.
---
NO ADDITIONAL FEES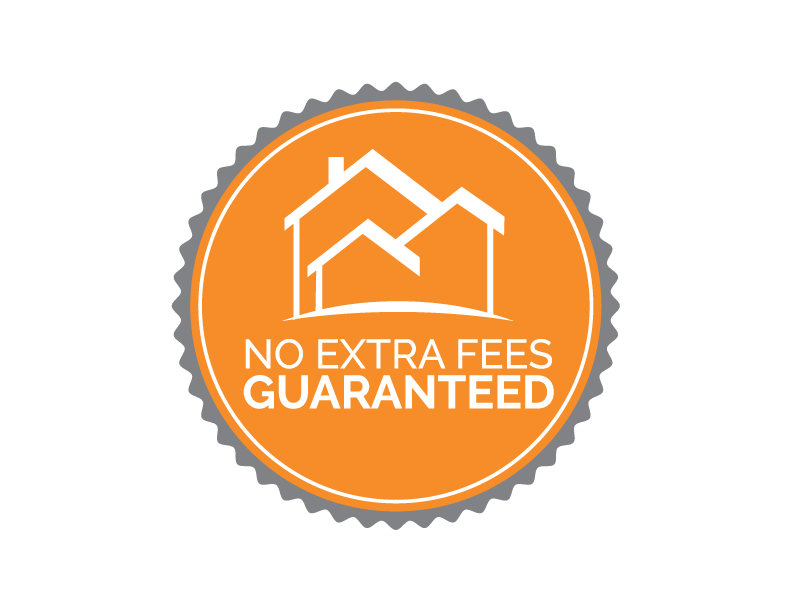 Park Co. Realtors does not charge administration or transaction coordination fees to our sellers or buyers. All of our services for sellers are provided within our brokerage commission at no additional charge. For buyers, we do not charge any fees for signing up with us as a buyer and a buyer's agents commission in generally paid from the seller's proceeds.
---
OUR HISTORY
Park Co. Realtors was organized on January 17, 1956 as Island Park Associates, Inc
In 1982, Park Co. Realtors joined Better Homes and Gardens Real Estate Service which was later acquired by GMAC Home Services. As they grew, the company developed their own systems for real estate services and no longer needed to rely on support from a franchise. In June, 2005 Park Co. Realtors once again became an independent residential real estate company.
In 2002, Park Co. Realtors opened a location in West Acres Shopping Center in Fargo. The Home Information Kiosk is staffed during mall hours and offers customers a convenient location to look at homes and discuss their real estate needs. In 2012, the Home Information Koisk was remodeled and moved to the Herberger's wing.
In 2005, Park Co. Realtors expanded once again to add mortgage services. While they encourage buyers to find the lender that best fits their needs, Park Co. Mortgage Services at 27 10th Street North, offers clients the convenience of one stop shopping from a company they know and trust.
In 2008, Park Co. Realtors expanded with an office in Casselton, ND.
In 2015, Park Co. Realtors expanded again with the addition of Park Co. Commercial for commercial real estate needs, located at 27 North 10th Street in Fargo.
Since 1991, Park Company has been the number one residential real estate company in Fargo, Moorhead, and surrounding area. In a market of more than 60 companies, Park Co. Realtors continues to work with more home buyers and sellers than any other company in the area.
Park Co. Realtors is interwoven in the history of downtown Fargo. Our corporate office at 28 10th Street Norrth, Fargo provides access to all downtown arteries. We support a community that has supported us for over 60 years. It is because of this strong tie to the area that Park Co. Realtors has sustained and will continue to grow as the right people for the right move.
---
THE POWER OF PARK
RECOGNIZED AS A LEADER, LOCALLY AND NATIONALLY, IN THE BUSINESS, AND REAL ESTATE COMMUNITY.
In 2017, #1 in North Dakota for Real Trends 500 Market Leaders.
In 2017, 2014 & 2012, Park Co. Realtors was selected as a finalist for the Fargo Moorhead West Fargo Chamber of Commerce Business of the Year Award.
In 2017 & 2016 Park Co. Realtors was voted The Best of Real Estate by LocalsLoveUs.com
In 2017 Park Co. Realtors was named by RISMedia as a "Top 1,000 Power Broker Firm!"
In 2017, 2016, & 2015, Park Co. Realtors was voted Best Real Estate Company by Design and Living Magazine readers.
In 2017 President Dawn Lahlum was featured in RISMedia Magazine on an article about staying connected in a fast-moving world.
In 2016, Park Co. Realtors was named one of the Top 50 Most Generous Companies by the United Way of Cass Clay.
In 2016 Park Co. Realtors was awarded the All Star Award by Constant Contact for high customer engagement.
In 2015, 2014, 2013, 2012, and 2011 Park Co. Realtors was voted the Best Real Estate Company in the Best of the Red River Valley presented by The Forum.
In 2015, 2014, 2013, and 2012, Park Co. Realtors was named to the Largest Independents List by REAL Trends, Inc.
In 2015, President Dawn Lahlum was featured in the "Top 25 Women in Business" in Prairie Business Magazine.
In 2013 & 2012, ParkCompany.com was ranked the #1 real estate website in the country in the Real Estate Online Performance Rankings by REAL Trends, Inc.
In 2013, President Dawn Lahlum was featured in the article "Today's Real Estate Leaders" in LoRE Magazine published by REAL Trends, Inc. She was one of five real estate professionals recognized as leaders who are changing the face of real estate.
In 2012, Park Co. Realtors was ranked as one of the Top Firms Ranked by Closed Transactions Per Office by REAL Trends, Inc.
In 2012, Park Co. Realtors was named to the Top Five-Year Movers list REAL Trends, Inc.
Since 1998, the company has been named several times as a RIS Media Power Broker and to the REAL Trends 500 list, an annual research report identifying the country's top 500 largest and most successful residential firms.
The Cartus Broker Network has awarded Park Co. Realtors the Five Star Award for the past seven years in recognition for meeting or exceeding outgoing broker-to-broker referral closing objectives
---
LOCAL, STATE, & NATIONAL LEADERSHIP
One in five Park Co. Realtors agents is involved in at least one leadership position.
FMAAR (Fargo Moorhead Area Association of REALTORS®) | Local Involvement
NDAR (North Dakota Association of REALTORS®) | State Involvement
MAR (Minnesota Association of REALTORS®) | State Involvement
Dave Lanpher | Strategic Thinking Committee Member | Finance Committee Member
Willy Jacobson | MAR Professional Standards Committee
NAR (National Association of REALTORS®) | National Involvement
Ben Schroeder | Data Strategies Committee Member
Dave Lanpher | Real Property Valuation Committee Member
Dewey Uhlir | NAR Region 8 Vice President Elect | Stat & Local Issues Policy Committee
Testimonials
" I was very pleased with having Jenny Schuster as my realtor. "
- Jane Cornell
" Jenny is a very dedicated and professional realtor. Her experience and ability to listen and understand what we were looking for was most important to us. Jenny addressed our questions in a timely manner with no question being too little or great for her to respond to. The insight she had to questions we asked with regard to the area and communities were very helpful in deciding where we would be most comfortable living. We will always be grateful to Jenny Schuster for all she did in helping us find our new home! "
- Mary Anne & Lyle Grove
" Jenny Schuster was great to work with. She was very professional and answered all of our questions quickly and thoroughly explained the whole process. "
- Trevor Sellden
" Jenny is a top-notch agent! We couldn't have been more satisfied with her & her work ethic! She was very approachable! We felt very comfortable with her. We will recommend her to friends & family in the future. "
- Keith & Rebecca Gilbertson
" Jenny is fantastic! She is extremely honest about the buying and selling process and kept us informed throughout. Plus her energy and attitude is amazing through the process as it can be a very trying ordeal. In our case it took 10 months to sell our home. But Jenny kept an upbeat attitude and positive outlook on the entire process. We sold our home and bought in a very short amount of time and Jenny was always there helping us through everything that we needed to be sure that everything went through. From listing to closing and even signing Jenny was fantastic. We will never work with another realtor! "
- Kurtis Karn
" Jenny was wonderful to work with and we were very grateful for her assistance. She handled our crazy neighbors like a champ! "
- Brie
" Jenny did such an amazing job helping us find our home! "
- Erik
" Jenny answered all of our questions and was able to explain how the whole process worked. Jenny was amazing! So informed and quick email responses. "
- Mike & Lizz
" Jenny is exceptional! She really went above and beyond for us. She is full of great information, tips, and recommendations. Our entire sale transaction went very smoothly, all thanks to Jenny! "
- Julie & Donnie Becker
" Jenny was super excellent! She explained everything and answered every question. "
- Shawn & Sondra
" Great agent! "
- Kent Anderson
" Jenny was wonderful! So thankful we decided to go with her because she was helpful every step of the way. The best Realtor I've ever met by far! "
- Khaghany
" Jenny Schuster is OUTSTANDING! This is the fourth house we have purchased and the best experience to date! Jenny is honest, quick to respond to any communication, attentive to our needs. We are extremely happy with our new home and feel incredibly fortunate to have had Jenny help us through the process. "
- Dan and Lindsay Olson
" Jenny was great realtor to work with. She went above and beyond. She answered all the questions. "
- Dawn
" Jenny is a true testament to the Realty world. There are not many realtors out there that use integrity in every aspect of their career, but Jenny magnifies that. She makes difficult situations easy & really tries to take the stress out of a sale. We put our faith in her & we were not disappointed. I refer whomever I know that needs a Realtor to her because I trust her so much. Hopefully everyone can have as good of an experience with their Realtor. "
- Katie Karn
" Jenny is one of the hardest working and trustworthy realtors I've ever had a business relationship with. Her local knowledge and excellent communication skills are outstanding. Jenny has gone out of her way to assure a smooth transaction for us. "
- Harry and Lenore Rauch
" Jenny is amazing!! We would highly highly HIGHLY recommend her to other buyers! She walked us through all of the necessary steps as we are first time home buyers. She always explained things to us in depth and never made us feel like we were "stupid" or didn't know the process. Her communication is top-notch; always keeping us in the loop on what is happening. From start to finish, Jenny is simply the best. She made us feel comfortable the entire time and helped us find our dream home. Thanks Jenny! "
- Megan Magle
" Jenny was fantastic to work with! She worked hard to find us what we were looking for and it paid off! We found the perfect home. Jenny's fun personality and humor made the process a great one. We would recommend Jenny to anyone else buying their next home. "
- Casey Friedrich
" Jenny is wonderful! She is so knowledgeable, responsible, ethical, competent, responsive, informative, hard-working, and supportive! I can't say enough about her skills and what an asset she is to your organization. I could not have made it through the process without her, nor would I have wanted to. It is really overwhelming and she was really helpful in easing the stress. "
- Barb
" Jenny was super! Very responsive to emails etc. Very Knowledgable. Always available when we needed her. "
- Sallyanne Churchill
" We are very satisfied with the services from Park Co. and Jenny. From day one, she was professional and responsive. Even through closing we knew she was always looking out for our best interest. "
- Shawn & Amy
" Jenny was the perfect realtor for us. I'll be the first to admit I'm "hands on" and have pretty high expectations. I don't think I ever waited more than 20 minutes for a response from Jenny when I had a question, day or night. I will be using Jenny again and would recommend her to others without hesitation. "
- Alex S
" Heard Jenny was the best and she is! "
- Erica Christianson
" Jenny was fantastic to work with and really took the time to understand what my wife and I were looking for. Our "wants" in a home were very specific, but Jenny took the time to understand everything, and found the perfect home for us that checked every box. Had it not been for Jenny's help and hard work, we don't believe that we would have found the home we ended up purchasing. Jenny was also very helpful with every aspect of process, and she stayed in touch with us and worked with us right through closing to ensure that we were taken care of. "
- Victor Meyers
" Jenny has helped us buy and sell both of our homes in West Fargo now and she was amazing through each and every transaction! "
- Ashley
" We love working with Jenny! She has always listened to what we want and on 2 occasions found us the absolutely prefect home! We appreciate everything she did to help make the home buying experience easier! Absolutely recommend Jenny to someone looking to find a home! "
- Bryan and Tammi Neville
" Our agent is great and she manages buyer/seller anxiety well "
- Nathan Schultze
" Jenny was great realtor to work with. "
- Sarah
" We had a great experience and will be using Jenny for future purchases and selling! "
- Julianna Emanuel
" Jenny was above and beyond what we expected! Love her! "
- Ramsey Mills
" We appreciate how quickly everything came together! Jenny is super and so is Park Co.!!! "
- Alice Karn
" Jenny is amazing. We have worked with her in the past. She is professional and honest! We ended up getting a full price offer. Jenny told me that she would walk me through everything. Selling the house was a very tough decision but Jenny was amazing at making me feel comfortable. She also went above and beyond to help answer my questions. I can't imagine anyone else helping me with this. Jenny is an awesome agent and a true asset to Park Co. When I am ready to buy my next house, she will be the first person I call. I know I can trust her and she truly cares. "
- Becky
" Jenny was great and met all expectations. Jenny was referred to us by a person in the financial/banking industry that we trust and have confidence in their judgement regarding real estate representation. After meeting with Jenny, we appreciated her direct communication style. Jenny was very responsive and genuine in her acts and intentions. "
- Mike & Barb Hardy
" We heard about Jenny at an open house years ago and immediately liked her. Jenny "owned" it! "
- Perrish & Cheryl
" Jenny was awesome & knows her stuff. "
- Jackie
" Jenny did such an amazing job helping us find our home. "
- Erik
" Very happy with my realtor for finding me a house and getting me into it as fast since it was new construction "
- Trisha Pinske
" Thanks to Jenny Offerman Schuster for all your support during this crazy and sometimes stressful process. Impressed by how you handled all the ups and downs with integrity, humility, and a great sense of humor. Park Company is lucky to have you on their team! #parkcompany #backinmoorhead "
- Kristina Astrup
" Jenny did a great job of helping us come up with fair and realistic price that helped us sell quickly. Her explanation of the CMA was very helpful. "
- Sarah
" Lover her!!! She's a solid agent and I would use her services every time. "
- Rich
" Worked with Jenny in the past. Great support in negotiation process! "
- Brad
" We met Jenny during our interview and she was so responsive and helpful. "
- Paulina P. and Bantoo S.
" Jenny was uber-excellent! Jenny is FABULOUS! Always enjoy working with her. She makes everything so easy. "
- Anissa
" Jenny helped me with every step of purchasing my first home. Jenny helped with every question/concern I had with my purchase. "
- Crystal
" Jenny gave us great advice and made us think we were her only client. She helped us get what we wanted for the price! "
- Christopher & Michelle
" Jenny worked with me to find the perfect price point and sold quickly. Worked with Jenny in the past and she does an excellent job. "
- Brad
" Love Jenny! She covered it all. "
- Sandra
" Jenny helped us in the purchase of our first home in 2010. She was so wonderful and helped us out every step of the way. When we decided to make the next step in our sale and new home purchase, there was no question who we were going to call to help us through the process. Jenny once again went above and beyond and exceeded our expectations. She is such a hard worker and just a genuinely nice person. She's truly the best of the best! "
- Alissa Schumacher and Ben Wieben
" Jenny has excellent market knowledge! "
- Brenda
" Our buyers and agent were not easy to deal with, but our realtor (Jenny S) made it as easy as she could for us and she made sure we understood our options as the other side made things a bit more difficult than they needed to be. She was awesome, just as I knew she would be. "
- Jesse and Jordan Morin
" Can not thank Jenny enough for everything she did for us. I would recommend Jenny to anyone looking to buy in the Fargo area! "
- Ryan Hallowell
" Jenny was very knowledgeable in pricing of homes and value. I loved that other agents walked through and gave thoughts. Park Company seems to have a large client base. -------- She helped us sell and purchase our homes. She is AMAZING! She had so much information for us and answered our questions and emails within hours. We never had to wait to look at a home. Jenny and her husband always worked around our crazy schedules. If I ever know anyone that is looking or selling I am giving them her name. Now that we have bought our home I will miss the 25 emails back and forth a day! :) My husband and I don't have one bad thing to say about our experience with Jenny! "
- Abby
" Jenny is beyond at making a hard process as easy as possible. She was great with timing, communication & information! "
- Kurtis & Katie
" Jenny is the best! Being a first time home buyer, I've had little/no experience with realtors, but after working with Jenny, I don't feel like I'd want to work with anyone else. She was very genuine, knowledgeable, and Insightful! "
- Brianna Berry
" Jenny was very helpful with selling our current home and purchasing a new home. She was very quick to respond to any questions we had. "
- Kristi Miller
" Jenny Schuster is a fantastic agent! We feel blessed to have been able to work with her through this process. "
- Amber Schultze
" Awesomeness!! "
- John and Chantel Shorey
" Daily updates were greatly appreciated! Prior great experience. "
- Tanya
" Jenny helped us buy our first home 3 years ago and now she has helped us sell our home to build our dream home. Jenny has been wonderful to work with. She is honest and is always available any time I had any questions. I would recommend her time and time again to anyone I know. She is amazing! "
- Kendra
" Jenny was exactly what I needed in a realtor when I moved to Fargo. She was responsive, knowledgeable, and attentive to what I was looking for in a home. Jenny made it her priority to find the right home for my wife and me, no matter how long it took; she was less concerned about making a sale than making sure the home would be a good fit for us. I would highly recommend Jenny to anyone who is considering looking for a new place to call home! "
- Randy Rusten
Previous
Next