10 Tips to Sell Your Home

10 TIPS TO SELL YOUR HOME
---

It's not too early to sell your home. Get started with these TOP 10 TIPS!
GET CONNECTED TO A REALTOR

®


Selling a house can be a complex process. A trusted REALTOR

®

—a member of the National Association of REALTORS

®

— can help you at every stage, from setting a price to marketing the property to negotiating the best possible outcome to close the sale.

SEE WHAT YOUR HOME IS WORTH
Your REALTOR

®

will research similar sales and competing homes in your neighborhood to determine where to position your home in the market.

UPDATE ESSENTIAL ITEMS
Carpet and paint can be the best and least expensive ways to add value to your home. Also, a new faucet or light fixture can make your home appear updated.

PRICE, TERM, AND MARKETING


Ask your REALTOR

®

for a marketing plan to sell your home. Your REALTOR

®

will keep you updated on current market trends.

LISTING CONTRACT


Your REALTOR

®

will guide you through the listing contract, and you will find out the seller's disclosures. If you are planning to buy after the sale of your home, visit with a lender to see how you can qualify and be comfortable with the payment.
DE-CLUTTER
Pack up, sell, or give away unwanted items. A home looks and sells better when you can see it. Remember clutter eats equity.

WHEN THE SIGN GOES UP


Keep your home tidy, add a pleasant smell, and be away from the home for showings. Your REALTOR

®

will follow up and provide you with any feedback.
PURCHASE AGREEMENT
Your REALTOR

®

will help you negotiate an acceptable offer, work with your lender, title company, appraiser, closing company, and line up any inspections.
PACK
Again, discard, sell, or give away unwanted items or call in the professionals!
MOVE!
It's time to sign papers and close on your home! You will need to say goodbye to this house, but hopefully, you are moving into an even better home!

---

Why Sell with PARK CO., REALTORS®?
For over 65 years, PARK CO., REALTORS® has made our clients, the top priority. Our goal is to take care of our clients, not only during the purchase of your home, but after the sale. We take great pride in the fact that over 80% of our business comes from previous clients, referrals from previous clients, and community activities. We assure you that your REALTOR® is a part of the best trained, knowledgeable, and trusted team in the Fargo-Moorhead area. Every decision we make focuses on your best interest and making your move a positive experience. Our goal is to make this transaction as smooth and happy as possible. Our entire team of professionals is dedicated to providing excellent service. Hear what our clients have to say.

TOUR Our REALTORS® meet weekly to tour new PARK CO., REALTORS® listings. As the first agents to see these homes, our REALTORS® are able to provide feedback and match potential buyers to your home.


APP & WEBSITE

When listing your home with PARK CO., REALTORS®, your home is placed on ParkCompany.com and the PARK CO., REALTORS® app. Our website provides the most accurate and up-to-date real estate information for buyers to find your home. Users can search by location, price, school district, MLS #, city, and more!

PROFESSIONAL PHOTOGRAPHY At the center of our efforts to get your home sold is professional photography. Most people look at homes online and look through the photos before even looking at the details, price, or location of the home. Great photos capture a buyer's interest. We have professional in-house photographers that know and understand real estate photography.


---

Preparing Your Home to Sell
KITCHEN (MOST IMPORTANT ROOM)

If the cabinets are worn, paint or refinish them.

Clean the ventilating hood.

Keep the counters clean and remove any appliances like the toaster, coffee maker, and can opener.

Leave a nice smell in the kitchen (i.e. vanilla, cinnamon-apple, etc.).

Remove hand towels and dishcloths from sink or hanging on the stove.
BATHROOMS
Keep fresh towels in the bathroom.

Remove stains from toilets, bathtubs, and sink.

Keep sinks and mirrors shining.

Repair dripping faucets.

If sink and bathtub drain too slowly, unclog them.

Replace old caulking around bathtubs if needed.

De-clutter countertops.
BEDROOMS
Put away personal items so that buyers can see themselves living in the home.

Straighten and organize the closets.

Store out-of-season clothes so that the closets look larger.

Have beds made and pillows standing up instead of laying flat
APPEARANCES ARE EVERYTHING
Wash windows and replace any broken glass.

All windows must open and close.

Make sure there is plenty of lighting, especially on the stairs.

Remove heavy curtains that block windows.

Replace burned-out light bulbs. Use brighter bulbs

Be sure every light switch works.

If you have a fireplace, clean it out, and lay some logs in it to make it look inviting.
ORGANIZE STORAGE

Clean out the attic, basement, and garage. Dispose of everything you aren't moving.

Package everything you won't need until you're settled in your new home.

Stack items neatly against walls to make the garage look large.
CEILINGS & WALLS

Stick to neutral colors when painting and re-decorating.

Have the walls in tip-top shape — fix any cracks, dents, or knicks.

Check ceilings for leak stains. Fix the cause of the damage, repair, and repaint.

If your basement is dark and gloomy, paint the ceilings and walls a light color.
DOORS & FLOORS

For doors that stick slightly, rub paraffin against the surface showing signs of wear.

For sliding doors that stick, rub the tracks with paraffin or candle wax.

For squeaky doors, use a lubricant spray (WD-40) to eliminate the squeaks.

Clean your carpets, especially if you have pets.

If the tile or laminate floor is badly worn, put down new flooring. If a single tile is loose, apply heat to the tile with an iron covered with a soft cloth, to soften the adhesive – then replace the tile.

Make the floor shine. Clean any creaking boards or stair treads (drive two long finishing nails at opposing angles through the floor and sub-floor into the joist).

Vacuum or sweep the garage floor.
EXTERIOR

Invest in landscaping where it can be seen at first sight. A well-manicured lawn, neatly clipped shrubbery, and cleanly swept walks create a good first impression.

Cut back over-grown shrubbery.

Paint your house if necessary. This can do more for sales appeal than any other factor. If you decide against painting, at least consider painting front shutters and window frames.

In winter, walks should be free of snow and ice.

Inspect the roof, gutters, and shingles.

Consider putting flowers outside the front door.

Repaint the front door.

Repair broken outdoor steps.

Keep lawn closely cut and edged.

Make house numbers visable and place lighting on them in the winter.
INEXPENSIVE TIPS FROM THE PROS

Use Bar Keeper's Friend to remove water stains from stainless steel sinks and scratches in porcelain.

Use a pumice stone to remove rust stains from toilet bowls, porcelain tubs, and sinks.

Use baking soda and a wet cloth to remove stains from light countertops.

Use white vinegar to remove carpet stains, and unclog shower heads, or clean kitchen sprayers.



Download PDF Version of "Preparing Your Home To Sell"
---

Why Should You Consider Offering a Home Warranty When You Sell Your Home?
YOU RECEIVE FREE* COVERAGE DURING YOUR LISTING PERIOD.
A home warranty can protect you against the potential cost of repairs or replacements during your listing period. Look for a warranty that covers major mechanical systems such as furnaces, central air, and water heaters during the listing period. These are the items that could either make or break the on-time closing of your home.
A WARRANTY CAN HELP YOUR HOME SELL QUICKER.
A warranty for your home will enhance its value to prospective buyers. This typically results in a 15% faster sale than similar homes without warranty coverage.
HOMES THAT ARE MARKEED WITH A HOME WARRANTY TYPICALLY SELL AT A HIGHER PRICE.
The home warranty can be used as a contract-negotiating tool to receive the best possible price for your home. Homes with a warranty sell 3% closer to the asking price than homes without a warranty.
HOMES THAT INCLUDE WARRANTIES ATTRACT MORE BUYERS THAN SIMILAR HOMES WITHOUT A WARRANTY.
More than 80% of home buyers, nationally, say they prefer to purchase a house which includes a home warranty. Experience a greater chance of selling your home with a warranty.
HOME WARRANTIES REDUCE YOUR LIABILITY AFTER THE SALE.
Protect yourself from the potential of post-sale property conditions that can lead to additional expenses after closing. For your protection, provide a comprehensive warranty that includes the major mechanical failures and structural coverage for the buyer.
PARK CO., REALTORS® partners with HSA Home Warranty. For more information, visit their website at www.onlinehsa.com.
*NOTE: Maximum free coverage is 12 months. Free coverage is not available in all states. The seller pays nothing if the home does not sell, even if service requests have been paid. Source: National Home Warranty Association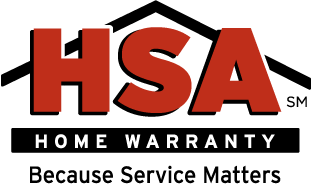 Testimonials
" I've dealt with a lot of Realtors over the years in another market on a professional level as a builder, so when looking here I searched for someone who's professional, responsive, and respected in the industry....Jenny over achieved in every category. As a buyer in a stressful sellers market, I most appreciated how available she was every time. Thank you Jenny. "
- Eric Sundby
" I can't say enough about how wonderful Jenny was. She is truly an expert and put me at ease with the home buying process. I would refer her to anyone & will definitely use her assistance again for future real estate needs. "
- Karen Olson
" The closing was a log process but I never felt like it was a hassle, Jenny took care of everything and made the experience worth while. "
- Brian Bennes
" Jenny is the absolute best! She is known around Fargo/Moorhead as being a first class realtor and after working with her I can see why. She went above and beyond to ensure I had everything I needed and was happy with my new home. "
- Michelle Greening
" Jenny was amazing. She made us feel like a constant priority and kept in constant touch. She made the whole process smooth and always left us feeling confident in the process and over ability to help us sell our home. We are beyond grateful for her help and support. We'd recommend Jenny to anyone looking to work with a realtor. "
- Cory Holten
" Jenny was the best realtor/mama bear that I could have hoped for. Anything that was questionable about a home we looked to buy, Jenny immediately pointed it out and laid out any problems it would cause down the road. With her help, we found the best and cutest home our family could have hoped for. Thanks Jenny! "
- Allison Bauers
" Jenny Shuster was great. She was so helpful during this whole process. She was very easy to work with and she always kept us up on what steps we needed to take during this process. Jenny returned all emails and texts very promptly. There were many questions from us and she was so patient in keeping us in the loop. I would recommend Jenny to anyone. She was beyond awesome and so appreciated her knowledge and expertise! "
- Glenn and Beverly Malnory
" Can not thank Jenny enough for everything she did for us. I would recommend Jenny to anyone looking to buy in the Fargo area! "
- Ryan Hallowell
" Jenny is the best! Being a first time home buyer, I've had little/no experience with realtors, but after working with Jenny, I don't feel like I'd want to work with anyone else. She was very genuine, knowledgeable, and Insightful! "
- Brianna Berry
" Jenny did a great job walking us through the process of purchasing a home that was being constructed. She was very knowledgeable of the local builders and their processes, which helped streamlined the purchase and created confidence we had an advocate in our corner. "
- Matthew Bates
" Jenny Schuster is outstanding. Great experience. "
- Alex
" Jenny was awesome. Through and had lots of experience and helpful guide during the buying process "
- Jonathan Birkeland
" Jenny was so helpful, always kept in touch with me. She always gave me advance notice when showing the house. Very personal talked about our families. Focus on selling the house. I used to have family childcare in Battle Lake and for years I took care of Jenny's sisters children. Thank You Elaine Photo of favorite spot home in Moorhead to cabin on the lake. Enjoying retirement "
- Elaine Osterman
" Jenny Shuster was referred to us NDSU relocation staff and both our son and we were so pleased to work with Jenny. Her thorough understanding of the Fargo and surrounding areas and her real estate knowledge were all superb and professional. We are so pleased with the process of purchasing a home from out of state and then when we bought a second property within three months in our family. She is a top agent in our eyes and we are grateful to her. Thank you and much blessings and best of everything to your company and all those hard working realtors. "
- Kim Smith
" Jenny is the best! So knowledgeable and helpful. She's a great resource to have in your corner during any home buying/selling process. "
- Ashley Reuter
" We appreciate how quickly everything came together! Jenny is super and so is Park Co.!!! "
- Alice Karn
" Jenny was wonderful, caring, kind, and professional. She answered all my questions. She was very positive and upbeat and encouraging. I would recommend Jenny to anyone that I know who wanted to sell their home. "
- Mary and Jeffrey Row
" Realtor was very informative about things I didn't know, always responded in time. She was also very pleasant to work with. "
- Noah Jembere
" We were so impressed with Jenny! She is a professional. We considered one other realtor to list our house, but after an initial visit with each, Jenny was the clear choice. She was prepared, had a game plan, and set expectations as to timelines etc. we never felt pressured and her communication was prompt and thorough. With her experience level it seemed that she had seen all the different curveballs that came up. She has our highest recommendation. "
- Jon Strom
" We worked with Jenny because of multiple referrals and we were not let down! Jenny has gone well above for us as out of state buyers. When we ended up building instead of buying, she helped us with EVERY step. We would have been lost without her. "
- David and Jessica Macdonald
" Jenny Schuster is OUTSTANDING! This is the fourth house we have purchased and the best experience to date! Jenny is honest, quick to respond to any communication, attentive to our needs. We are extremely happy with our new home and feel incredibly fortunate to have had Jenny help us through the process. "
- Dan and Lindsay Olson
" In a world where negative reviews are left and very little positive things said, I wanted to shout from a rooftop how great Jenny Schuster was for not me directly but for my family. We were on a time crunch and she reassured me and my wife MULTIPULE times she was going to find the right home IN TIME and IN BUDGET. I truly didn't view her as a realtor but a friend after the first day. I was told she was fantastic and very good at what she does but I had no idea until I was lucky enough to see if the very first email I sent (where I actually asked her if she ever sleeps!) One example: She had her child's graduation party and was still sending emails and making phones calls for my family. I can't say enough great things about Jenny in this review, but know if you select Jenny you WILL get what you want and she won't allow failure. I can't wait to see her at our house warming party in our beautiful new home, that my wife and children LOVE! God Bless Jenny and from my family to you THANK YOU!!!!!! 5 STARS "
- Kevin Deetz
" Jenny Schuster is just top notch! We were pleased in every way. She went out of her way to make sure that everything was the way we wanted it. Jenny Schuster would receive our highest recommendation. "
- Doug Faiman
" Jen was so great to me I felt so safe in her finding me the house just for me and she did it was exactly what I wanted she went above her job level Thank You Jen "
- Joyce Quimby
" I can't say enough about our agent Jenny Schuster. She went above and beyond for us in so many ways there are no words to describe the help she gave us through this whole process. If anyone I know does want to buy a house hers will be the first and only name they will hear. "
- LeRoy & Chiela Ridderman
" This is the third time I have worked with Jenny. Each time she has been absolutely outstanding. She makes the process easy, fun and is incredibly professional the entire time. It does not matter if you are buying or selling a house she puts her heart into it. She wants nothing but the best for each of her clients and gives good honest advice. I will continue to refer everyone to her because I know they will have the best experience!! Thank you from the bottom of our heart Jenny!! You are truly the best! "
- Matthew Korf
" Wonderful! Jenny checked in to make sure that everything was going smoothly, and kept us up to date on any changes. I would recommend her to anyone! "
- Cathleen Plettl
" Jenny is amazing; knowledgeable, helpful, kind, empathetic and so fun. "
- Sydney Knutson
" Jenny worked so hard for us when we ended up with an extremely difficult buyer. Because she is an experienced relator, she was successful at her job. We would not have wanted to navigate this sale without her or her expertise! Jenny really cares about her customers, and that is shown in how she fights for her clients. "
- Tammi Neville
" Jenny was absolutely amazing. From my late night texts to my early morning calls, she was always there with the answers. I cannot recommend her enough! "
- Danielle Toenyan
" Jenny was very helpful with selling our current home and purchasing a new home. She was very quick to respond to any questions we had. "
- Kristi Miller
" Jenny is a very dedicated and professional realtor. Her experience and ability to listen and understand what we were looking for was most important to us. Jenny addressed our questions in a timely manner with no question being too little or great for her to respond to. The insight she had to questions we asked with regard to the area and communities were very helpful in deciding where we would be most comfortable living. We will always be grateful to Jenny Schuster for all she did in helping us find our new home! "
- Mary Anne & Lyle Grove
" Jenny Schuster was wonderful to work with. She went above and beyond! "
- Beverly Jones
" Jenny made this overwhelming process very very easy. We were not 100% sure what we wanted in a house and with her direction and patience we found a house that was perfect for us! Throughout the whole closing process and her advocating for us when putting an offer in and her explanation of the closing process at this is house it made it very easy and run smoothly. This is our first house and we would recommend her to ANYBODY that is looking a buying a house. "
- Michelle Rasmussen
" Jenny was awesome. She went above and beyond to sell our house and make sure we closed in a timely manner. "
- Jacquelyn Godfrey
" Jenny is the best. Other than my wife and mother, I don't think there is a more positive and inspirational woman I know. She made the process of selling our home easy, fast and efficient. I will recommend others to Jenny, don't be afraid of the laugh….she gets things done! "
- David Reuter
" Jenny helped us in the purchase of our first home in 2010. She was so wonderful and helped us out every step of the way. When we decided to make the next step in our sale and new home purchase, there was no question who we were going to call to help us through the process. Jenny once again went above and beyond and exceeded our expectations. She is such a hard worker and just a genuinely nice person. She's truly the best of the best! "
- Alissa Schumacher and Ben Wieben
" Our agent is great and she manages buyer/seller anxiety well "
- Nathan Schultze
" Jenny was amazing in all aspects of our home purchase. From looking at multiple homes, she used those conversations to put together a list of what we REALLY wanted and wouldn't let us settle. We have used Jenny twice now and would absolutely use her if we move in the future. "
- Thomas Cook
" Jenny was great. Gave great insight and stayed on task for us. "
- Eric and Terri Elton
" Jenny is amazing!! We would highly highly HIGHLY recommend her to other buyers! She walked us through all of the necessary steps as we are first time home buyers. She always explained things to us in depth and never made us feel like we were "stupid" or didn't know the process. Her communication is top-notch; always keeping us in the loop on what is happening. From start to finish, Jenny is simply the best. She made us feel comfortable the entire time and helped us find our dream home. Thanks Jenny! "
- Megan Magle
" Jenny was awesome to work with. She really knows her stuff. It was buying my first house and she made it so easy. I would (and have) recommended her to others. "
- Cynthia Norton
" Jenny Schuster is the best realtor around, she goes above and beyond for her clients who in turn become friends. "
- Thomas Hiam
" Jenny is an exceptional realtor. She helped us through the home buying process every step. When we had meetings with builders, questions on random days, or anything she was always available to us. We could not have done this without Jenny. She was knowledgeable, personable, and prompt in everything she did for us. The decision to buy or build a home is not an easy one to make and having someone who knew our wishes and expectations, someone who fought for them to be not only met but exceeded, and someone who you could carry on a conversation with so fluidly was an incredible experience. I would absolutely recommend Jenny to anyone looking to buy or build a home. "
- Elizabeth Samuelson
" Jenny is the hardest working agent I've ever be associated with. She was always there for us during the home selling process. 24/7. We're extremely satisfied and grateful to have had Jenny as our agent! "
- Jeffrey and Pamela
" Jenny was amazing to work with and made us feel like we were taken care of all along the way. We very much appreciated her knowledge and experience! "
- Troy Knutson
" We have worked with Jenny Schuster for over 20 years and have recommended her to our parents and siblings because she is very caring and knowledgeable and down to earth! "
- Ann Bachmeier
" Jenny Schuster was great to work with. She was very professional and answered all of our questions quickly and thoroughly explained the whole process. "
- Trevor Sellden
" Jenny Shuster is thorough, communicative, knowledgeable, and responsive to all of our needs. We are so grateful that we chose her to help us buy and then later sell our home! "
- Kathryn Gordon
" Jenny is exceptional! She really went above and beyond for us. She is full of great information, tips, and recommendations. Our entire sale transaction went very smoothly, all thanks to Jenny! "
- Julie & Donnie Becker
" As always Jenny was amazing throughout the process - I wouldn't want to navigate the process with anyone else. "
- Amy Jacobson
" Jenny was great to work with! "
- David Salazar
" I knew I wanted to work with Jenny Schuster based on the stories of my friends/co-workers. There wasn't a doubt in my mind and she did not disappoint. Jenny is knowledgeable and cautious and thoughtful, yet happy and positive and funny at the same time. It was a difficult market for a buyer, but Jenny was always positive and helpful and she listened to me. I'm going to miss texting her everyday, but I am glad we finally found the right house! I would highly recommend Jenny to everyone! "
- Kristine Winston
" Jenny worked hard to find us the right buyer "
- Robert Vaudrin
" Awesomeness!! "
- John and Chantel Shorey
" Jenny is absolutely amazing. This was only our second house we have purchased and we decided to build new. This was a foreign process to us and Jenny mad everything SO enjoyable. Jenny helped our family find a HOME, not just another HOUSE. Multiple people told us that Jenny is one of the best realtors in Fargo. I could not agree more! "
- Ryan Dodd
" Jenny Schuster is a fantastic agent! We feel blessed to have been able to work with her through this process. "
- Amber Schultze
" Our family's first experience with Park Co was back in 1995 when Jan Kester assisted us in selling our home. We were beyond pleased with her professional attention to detail & dedication in completing a successful sale. Then in 2010 we connected with Jenny Schuster & had a similar experience. And most recently, thankfully Jenny was there again to help me realize another real estate transaction. Same great service & attention to detail from a seasoned & well informed agent. Thanks Jenny "
- Donna Schumacher
" It was a good experience! "
- Cory Ambrose
" Jenny Schuster was absolutely fantastic. We are from out of town so we really had to trust her and her expertise in the real estate world. She was honest and open to what we wanted out of our house. She was so fun and upbeat! Had great communication throughout the whole process and also gave us great recommendations for the town of Fargo as a whole. We would highly recommend Jenny to anyone moving to Fargo and looking for a home!! "
- Kayla Wieking
" Jenny has remained in contact with me for the past 21 years, even when I am not in moving mode. She is not high pressure. She exceeds expectations. This woman never sleeps. She always returns texts , calls. She saved the day by finding a new home for my piano I had to leave behind. Jenny is simply the best! "
- Tanya Mack
" Very happy with my realtor for finding me a house and getting me into it as fast since it was new construction "
- Trisha Pinske
" Jenny was incredible. Everything was made simple for me & she had my house sold in a week! Super fast communication & outstanding customer service. "
- Heidi Ballinger
" Jenny was really good. She worked really hard and she explained things well. There were no surprises and she answered all of our questions. I would highly recommend her. "
- Chad Plettl
" Jenny is outstanding. Her drive, devotion, becoming friends with her clients. She's without a doubt the best! "
- Gwen Johnson
" Jenny did a wonderful job of helping with our move to Fargo. She was always honest with us and made sure we didn't settle while also keeping our timeline and budget in mind. She always responded to our questions, big or small, quickly and accurately. She has supported us every step of the way, including attending design meetings as well as checking in and offering help after our closing. We had a great experience and will be sure to recommend her to others. "
- Ellen Bates
" We first met Our realtor Jenny Schuster 15 years ago, when we moved from Iowa to FM area. She really became my first friend here. Over the years she has helped us buy and sell several homes. Four years ago we put an offer on what we thought was our "dream home", it was accepted, but unfortunately we had to walk away from that home due to a family emergency. We were so heart broken, but Jenny kept insisting that it didn't happen for a reason and a better one would be out there. Fast forward to 2019 and my husband and I began our search again. We were very hesitant as we didn't want to get hurt again but Jenny was right there for us. As we made offers in several homes, and lost out on them due to the crazy market, Jenny kept lifting us up and ensuring that the perfect home was out there and that she would find it…and well..she was right. Jenny had an enormous hurdle to jump with selling our house with only having 24 hours to do so, but she got it done and done well! As I sit here in our new home, I have only Jenny to thank for making our dreams come true. She is the kindest, generous, and honest person we know, and I would 100% do it all over again, as long as Jenny is at our side. She just doesn't sell homes, she makes lives better with everyone she comes across. "
- Jackie Stone
" Jenny is simply the best and I loved working with her. She gave me great feedback on the house I was selling, worked closely with me through the process of putting it up for sale, and quickly selling it at a price much better than I'd hoped. At the same time she helped me with my new home in the Cottages and she was always available throughout the months long process for questions or concerns. She's someone who seemed to genuinely care about me as a person and really knows her stuff, which made the two house transactions much more enjoyable all around. "
- Tristan Cartony
" Jenny is amazing! She went above and beyond so we could close on time and she helped us every step of the way! "
- Timothy Godfrey
" Our experience was great! Jenny was always 2 steps ahead of the game. We would recommend her to anyone. "
-
" Our buyers and agent were not easy to deal with, but our realtor (Jenny S) made it as easy as she could for us and she made sure we understood our options as the other side made things a bit more difficult than they needed to be. She was awesome, just as I knew she would be. "
- Jesse and Jordan Morin
" Jenny stuck with us through looking and waiting 3 years to find the farmstead property just right for us. We always felt important and never felt like we were wasting her time. We bought at a crazy time during the peak of COVID. We were encouraged and well informed of everything going on as we purchased our home. Thanks Jenny! "
- Mary Leibel
" Jen Schuster was was very patient, as it took quite a while for my brothers & I to get our parents home ready for market. She explained to process of pricing & and pluses & minuses of the home. Also, once on the market, she kept us informed when potential buyers would be viewing the house. I would highly recommend her. "
- Gary Hagen
" Jenny did an amazing job helping us sell our home! We were very new to the process of selling and she answered all of our questions and was so knowledgeable throughout the whole process. She was always available to answer our questions and gave us updates on the status of our home whenever we reached out to her! We would recommend her to anyone and are so thankful we had her as our realtor! "
- Abby Holten
" I was very pleased with having Jenny Schuster as my realtor. "
- Jane Cornell
" Jenny was super! Very responsive to emails etc. Very Knowledgable. Always available when we needed her. "
- Sallyanne Churchill
" To quote Tina Turner, Jenny Schuster is "simply the best, better than all the rest!" Seriously, if I was David Rose in Schitt's Creek I would be serenading Jenny with our thanks. Jenny is an advocate to her clients and fights for you every step of the way. Buying and selling a home is stressful even when everything goes smoothly. Jenny is reputable, honest, extremely knowledgeable and brings humor and laughter along the way which we personally love! Over the last 10 years as our family needs have changed Jenny has helped us purchase 3 homes getting amazing prices and making sure our needs were met and Jenny and sold 2 of those homes both selling for top dollar in less than 48 hours. We understand there are many variables such as market, right buyer, etc. but we truly believe Jenny is a shining star in the FM real estate wold. She uses quality photos, marketing services and always puts her clients's best interest first. She is not one to sugar coat what should be done and she is a boss lady who gets it done! As long as Jenny is in the business she is the only agent we will ever use and we recommend her to everyone. We weren't looking to buy and sell this year but when my husband's grandparents former home became available 25 years after they sold it and we happened to see it, it felt like fate. It was a joke my husband always cherished and dreamed of one day owning. Being an older home we knew it would need work. Jenny helped us negotiate a fair price and made sure our contingency requests were met. In less than a week we listed and sold our current home with 6 offers on the table! Later in the process we encountered unprecedented issues with our buyer. We were a prime example why it is so important to use a reputable real estate agent with a strong broker. Jenny worked above and beyond for us and we are so thankful to her and Park Co. for helping us acquire a family treasure. "
- Kayla Rice
" We were lucky to contact Jenny Schuster and work with her on buying a new property. Jenny is a very professional real estate expert. Since she took care of everything, and it was really easy for us to go through the buying process. Also, she is very responsive, answering questions and getting information at any time of the day or week. She guided us in the right direction and recommended the right strategy to get the house we were looking for. Many many thanks to Park Co., in particular to Jenny Schuster for a great job! "
- Ihor & Maryna
" Jenny Schuster is an awesome agent! She genuinely looks out for her clients and has their best interest at heart. She gives advice based off of her many years of experience. We would choose Jenny in a heartbeat! "
- Ondrea Cook
" Jenny was very helpful & was a pleasure to work with. She went above & beyond to help us find the perfect place for us & was in no rush. "
- Nate Borchardt
" Jenny was an absolute dream to work with. She answered all of our questions and calmed our nerves. Could not imagine going through this process without her help! "
- Nicholas Samuelson
" Jenny and Brenda are wonderful to work with "
- Michael Johnson
" Jenny is the best. Her experience is unrivaled. She sold us our first house when we moved to the FM area 15 years ago and now 2 since then. Her ability to navigate the craziness of the current market not only got us a great house but also sold our house under a very tight timeline. No question Jenny Schuster is the best REALTOR in the FM area. "
- Brandon Stone
" Very professional and experienced! If she didn't know the answer she would get it, she always got back to me. She guided us through the process of putting in an offer and negotiating when multiple offers were received. I would highly recommend her! "
- Nicole Judd
" Jenny Schuster was an incredible realtor for us! She was easy to work with, fun personality, very thorough, timely, and always had our best interest in mind! Our family recommends Jenny in a heartbeat to anyone needing it done right while enjoying the process! "
- Lana Birkeland
" She is excellent! I would recommend Jenny to all my friends and family. "
- Troy Hiam
" Jenny made the entire process so easy. She worked with us and our contractor though the entire process. She helped make sure the details were done and that we were happy. Which we are very very happy!! "
- Jeff and Tina Fisk
" Heard Jenny was the best and she is! "
- Erica Christianson
" Jenny was fantastic to work with and really took the time to understand what my wife and I were looking for. Our "wants" in a home were very specific, but Jenny took the time to understand everything, and found the perfect home for us that checked every box. Had it not been for Jenny's help and hard work, we don't believe that we would have found the home we ended up purchasing. Jenny was also very helpful with every aspect of process, and she stayed in touch with us and worked with us right through closing to ensure that we were taken care of. "
- Victor Meyers
" Jenny Schuster is absolutely fantastic at her job!! She is so knowledgeable about every aspect. She would answer questions we didn't even know we would need to ask. I will always recommend Jenny and use Jenny as a realtor if we would ever need one again, but let's be honest, she helped us find the perfect home so I don't see that happening anytime soon! Thank you Jenny and thank you Parkco for having such a great employee! "
- Casie Ambrose
" Jenny is fantastic at following the rules but still watching out for us! We had a difficult buyer but Jenny walked us through all the trials they set forth. When needed, Jenny went to her Broker for advice. Great job Jenny!!! "
- William Hall
" Great agent! "
- Kent Anderson
" Jenny is a top-notch agent! We couldn't have been more satisfied with her & her work ethic! She was very approachable! We felt very comfortable with her. We will recommend her to friends & family in the future. "
- Keith & Rebecca Gilbertson
" Jenny was so knowledgeable about our area and helped us sell our home quickly during a crazy pandemic. "
- Anthony and Becky Brown
" Jenny was the most amazing realtor and exactly what we needed for this move from Montana to North Dakota. She was kind, funny, and extremely knowledgeable. She was honest and I knew I could trust her judgement. I couldn't imagine making the move we did without her. "
- Maci Salazar
" When we bought our last house Jenny Schuster was the realtor for the builder we bought from. We had a good experience with her so chose her as our agent for our most recent home. She was great to work with and will work with her again if the need arises. "
- Matthew Johnson
" We worked with Jenny Schuster to find our next home. She is the BEST!! She is very energetic and excited about helping her clients find their perfect home. I would recommend her to anyone. "
- Rickie Halvorson
" Jenny has helped many of our friends find and sell homes she came highly recommended and we can see why. She was amazing to work with and kept us updated throughout the experience of purchasing our first home. "
- Sara Ervin
" Jenny was above and beyond what we expected! Love her! "
- Ramsey Mills
" Thanks to Jenny Offerman Schuster for all your support during this crazy and sometimes stressful process. Impressed by how you handled all the ups and downs with integrity, humility, and a great sense of humor. Park Company is lucky to have you on their team! #parkcompany #backinmoorhead "
- Kristina Astrup
" Jenny was the perfect realtor for us. I'll be the first to admit I'm "hands on" and have pretty high expectations. I don't think I ever waited more than 20 minutes for a response from Jenny when I had a question, day or night. I will be using Jenny again and would recommend her to others without hesitation. "
- Alex S
" I can't say enough about how wonderful Jenny was. She is truly an expert and put me at ease with the home buying process. I would refer her to anyone & will definitely use her assisstance again for future real estate needs. "
- Karen Olson
" Jenny is the best! I enjoy every showing she did for me. "
- Ryan Finley
" Jenny was amazing to work with! She took time to thoroughly learn about what we desired in our first home. She ensured our home buying process was seamless from start to finish. We recommend Jenny to anyone looking for an honest, passionate, and fun realtor. Thanks Jenny! "
- Abby Johnson
" We lived in Iowa when we came to Fargo to look for a new home. We only had a couple of days to look and we only had about a month and a half before we needed to move. Jenny was great. She didn't make us feel pressured or stressed about anything. She answered all of our questions and if she didn't know an answer then she would find the answer. We found a home and we got supper lucky because it ended up being ready by February 1st. Thank you Jenny and Park Co. for helping us find our new home! We love it! "
- Autumn Dodd
" Jenny was exactly what I needed in a realtor when I moved to Fargo. She was responsive, knowledgeable, and attentive to what I was looking for in a home. Jenny made it her priority to find the right home for my wife and me, no matter how long it took; she was less concerned about making a sale than making sure the home would be a good fit for us. I would highly recommend Jenny to anyone who is considering looking for a new place to call home! "
- Randy Rusten
" Jenny was great and met all expectations. Jenny was referred to us by a person in the financial/banking industry that we trust and have confidence in their judgement regarding real estate representation. After meeting with Jenny, we appreciated her direct communication style. Jenny was very responsive and genuine in her acts and intentions. "
- Mike & Barb Hardy
" Jenny was amazing. "
- Jeff Mack
" Jenny works very hard to please her client but also is confident enough to give an opinion if she feels that there is a property better suited for her client. "
- Janice Strube
" Jenny is absolutely amazing. She was so helpful and honest in helping me sell my home. I would highly recommend her to anyone looking to buy or sell their home. She is so accommodating and straightforward and makes major life changes like selling or buying a home a smooth process. "
- G. O.
" Jenny was fantastic to work with! She worked hard to find us what we were looking for and it paid off! We found the perfect home. Jenny's fun personality and humor made the process a great one. We would recommend Jenny to anyone else buying their next home. "
- Casey Friedrich
" Jenny Schuster is the best "
- Kent Anderson
" Jenny was amazing. She went above and beyond with each experience and encounter. She made buying our first home easy! When we are looking to sell, we won't choose anyone else but her. "
- Corey and Megan Langerud
" Jenny is the hardest worker in the business. She went ABOVE and beyond our expectations and even after being in our home she's still checking in! She's professional, fun, hilarious, flexible, and a true joy to spend time with. Her experience and knowledge of the Real Estate business are exceptional. She values honesty and integrity above sales which I respect 100%. She calmed my fears and answered all my questions. She showed up to EVERY builder meeting and helped us navigate building a new home. She told me it was going to be "ok" when I thought I might die from the stress of moving. She laughed at my kids while they did weird things at house visits and was able to go with the flow as necessary. I'd recommend her again and again and again. Jenny, we love you and you ROCK girlfriend! "
- Sueanne Chase
Previous
Next